5 Mistakes to Avoid for Better Workouts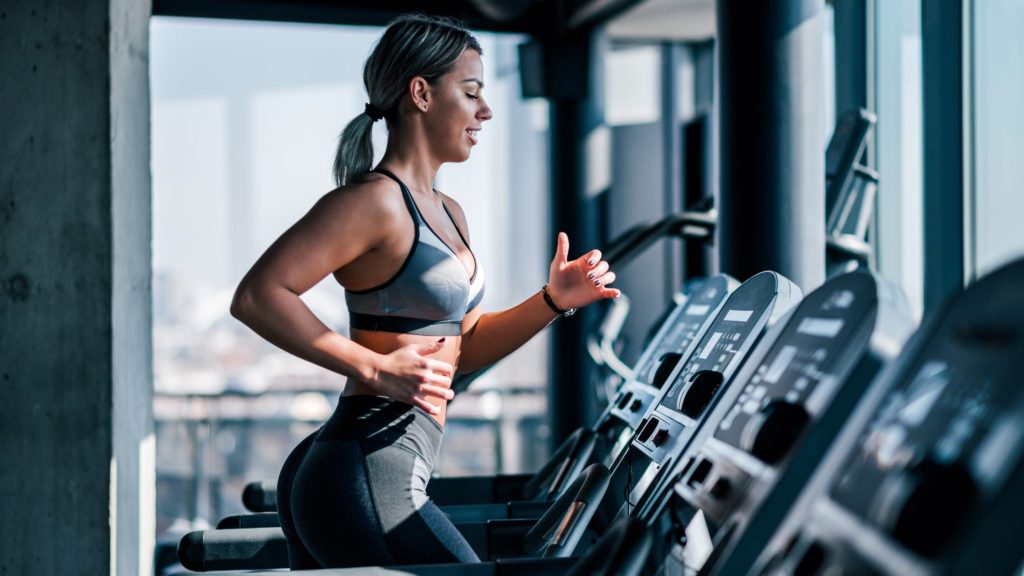 5 Mistakes to Avoid for Better Workouts
One look at her and it's obvious — Felicia Romero knows fitness. A decorated competitor with three top-five finishes at the Figure International and five pro Figure titles overall, Romero has used that success to reach an ever-larger fan base through her personal training business and motivational speaking engagements.
She's also seen a lot of training, good, bad or otherwise, in her years in the gym. The 39-year-old out of Gilbert, Arizona, shares five mistakes — and key lessons — for women chasing a stronger, leaner, more defined physique.
1. Overestimating Your Strength and Endurance
Although more typically an error for guys, women can fall prey to it, as well, according to Romero. "Starting with heavy weights or too many reps in a workout can cause injury," she says. Beginners tend to get too eager and impatiently ramp up the poundage in their first few workouts.
"Building up strength and endurance takes time," she counsels. "And if that means you have to start by lifting 5- to 10-pound weights and performing just a few reps, then so be it. Once you get used to that level of exercise, you can upgrade to heavier weights and more reps. You're doing this for yourself, so don't worry about anyone else in the gym and what they might think — the ones who know what they're doing and really get fitness would never judge you."
2. Waiting Until You're Thirsty to Drink During Your Workout
Wait a second — isn't water good for you while training? The answer is yes. But the trick is drinking before your body sends you thirst signals. "At that point, you're already dehydrated," Romero points out. "Make it mandatory to drink fluids before, during and after your training sessions, staying one step ahead of your body's signals at all times."
3. Getting Sloppy
Poor exercise form is, unfortunately, rampant at gyms. "It's much more effective to choose a lower level, speed or weight and perform the exercise properly than it is to go too fast or too heavy and use poor form and momentum," Romero says. "Lower the intensity to the point at which you can maintain good posture. An example of poor form would be leaning on the stair-stepper handrails or swinging the dumbbells by shifting your elbow back and forth during a biceps curl."
4. Resting Too Much
While it's true you don't want to overdo it, taking too much time in between exercises can decrease the training benefits and set you up for injury.
"Allow for about 30 seconds between toning exercises — which is usually just enough time to move to the next station and set up," Romero says. "You should exercise intensely enough to work up a light sweat, get your heart beating and feel a sense of satisfaction for having completed your workout."
5. Doing Cardio Before You Lift Weights
Here's an error more often made by the ladies, although both sexes are susceptible to leaning on cardio when they're trying to lose weight.
"As a fat-loss strategy, you should do cardio after you lift, not before," Romero instructs. "Lifting is all about improving the intensity of the stimulus to your muscles, which you can't do if you're exhausted from aerobic training."On the other hand, cardio exercise is all about working hard, Romero says. "If your muscles are fatigued, you can still work hard, elevate your heart rate and burn a ton of calories," she adds. "In a nutshell: Lifting is performance based, conditioning is effort based."
Published at Thu, 10 Mar 2022 02:33:37 -0800